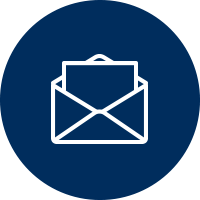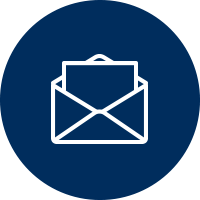 DUMBBELL STRENGTH & CONDITIONING
40 Minute Bootcamp-Style Workouts
Dumbbell Strength Workouts
We get it. It's tough to stay consistent working out at home.
Which is why we do things differently.
​
We check in with each of our members to make sure they are staying on track, answer any questions, and get feedback on the workouts to help make our program even better!
Burn fat. Build muscle. Feel great. All at home!
40 Minute workouts for all fitness levels
5 New workouts each week
We incorporate strength, conditioning, and core work into these workouts.
​
Every workout is created for all fitness levels, beginners to advanced.
​​
All you need is a pair of dumbbells, or just your bodyweight.
Each workout is recorded. All you have to do is hit play and follow along with me!
​
DUMBBELL STRENGTH WORKOUTS
10-20 Minute workouts
3 New workouts each week
Our newest edition to the home workout program!
3 dumbbell strength workouts sent to you every week.
​
Each workout is 10-20 minutes long and designed to be the perfect edition to our bootcamp-style workouts!
If you've struggled with consistency, or lack motivation, our program will help!
A big piece of the program is accountability.
​
I personally check in with each member to make sure they are staying on track, and am always available to answer questions.
You'll also get access to our app to track your progress & mark each day you workout​
MONTHLY RECIPES SENT TO YOU
Every month I send out a few new recipe ideas to help you with nutrition.
​
CHALLENGES
I run various challenges throughout the year that you'll get first priority for. Past challenges include nutrition challenges, stretching challenges, recipe challenges, and others.
"Down 6.5 lbs in 4 weeks, which is cool, and got a couple compliments along the way saying I look like I'm dropping some weight. Definitely feeling better as well."
-Jason
"Loving it! This was the boost I need to get back into a routine and back into shape."
-Brian
"This year I became stronger then I've ever been. In September I reached a weight that didn't think was possible."
-Erika
"Thank you for everything Jeff!
It's week 20 and I'm down 40 lbs!"
-Gaby
"Never in a million years did I think I would love an online workout! Jeff is literally everything I could ask for in a trainer and more!
"Thanks to you I've gone from a size 12 to a size 4"
-Marie
"I'm down 11 pounds from the start of rona, stronger and seeing definition! Thank you!"
-Kristi
Hey, I'm Jeff, owner & coach at North Bay Strength & Conditioning in Petaluma.
​
2020 was rough. With gyms closing and more time spent at home, our health and fitness took a hit.​
​
Which is why I created this program.
​
To help you kickstart a NEW routine and get fit without going to the gym!
Our members love our workouts so much and we make it so convenient for them that they aren't going back to the gym!​
​
Give them a try for yourself with 7 days FREE!