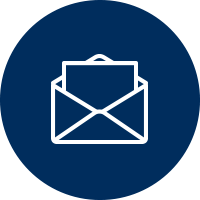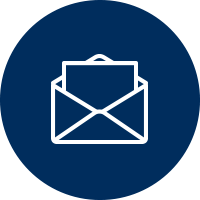 28 DAY CHALLENGE
FOR BUSY PARENTS
Kickstart your healthy lifestyle and get sustainable results with my signature nutrition & home workout program!
GET RESULTS WITHOUT SPENDING HOURS AT THE GYM OR FOLLOWING CRAZY DIETS!
You can do these workouts in your garage, a spare bedroom, or anywhere!
All you need is a pair of dumbbells or kettlebells, or just your bodyweight.
*Have other equipment? You can use it!
We'll show you how to incorporate equipment like...
Barbell, pull-up bar, treadmill, bike, etc. into the workouts.
These are full length videos from warmup to end.
All you have to do is press play and follow along.
We work a mix of strength training and conditioning.
We have workouts for every fitness level- Beginner to Advanced!
Good nutrition is just as important as your workouts.
​
I don't believe in crazy restrictive diets. No one has the time/effort to follow one as a parent. Plus they're not sustainable.
I'll teach you how to reach your goals and keep your results for life without being super restrictive or miserable.
You'll get...​​
My simple process on how to make easy and delicious meals for breakfast, lunch, and dinner.

My favorite recipes you can make for yourself AND your family

A portioning guide to build the right sized meals

An eating out guide so you can still eat at restaurants and hit your goals

How to still have beer, burgers, and ice cream and get results

Custom calories & macros If you want to track, and instructions on how to track what you eat
COACHING
We want your results to last for life. The way to do that is to build habits.
Each week we will focus on one habit that will help you the most in your day to day life.
(snacking, cravings, etc.)
Most people don't reach their goals because they don't have any accountability. I'm here to change that.
​
You and I will check in regularly to track progress, keep you motivated, and to stay on track.
Between running a small business, being a husband, and a new dad, life is busy.
I don't have the time or energy to commit to long hours in the gym or restrictive diets.
​
So I took what I've learned works in the 12+ years of being in the fitness & nutrition industry and created a program where I can workout at home for 30-45 minutes, consistently eat healthy without being too strict, feel great, and get the results I want!
Now I'm teaching other parents this process!
SEE WHAT OTHERS HAVE DONE
"Never in a million years did I think I would love an online workout! Jeff is literally everything I could ask for in a trainer and more!
"Thanks to you I've gone from a size 12 to a size 4"
-Marie
(Mom of 3)