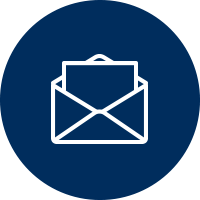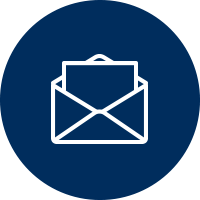 4 WEEK CLEAN EATING CHALLENGE
NEXT CHALLENGE STARTS MONDAY OCTOBER 26TH!
The 4 Week Clean Eating Challenge will help you burn fat & slim down before holiday season hits, and teach you my signature nutrition program to keep your results year-round!
​
Price: $99
(Under $4 per day to learn a program that will get you sustainable results!)
​
*This is an online program that you can join from anywhere.
Get Your Clean Eating Guide
What's your current lifestyle? What are your goals? Do you workout?
​
We use this information to personalize your guide to show you...
​
What foods to eat on the challenge

How to portion your meals

When to have different macros (protein/fat/carbs)
Accountability & Coaching
You'll be matched with a nutrition coach who will help you stay consistent through the challenge
​
Not a generic app, an actual human checking in with you.
​
Accountability is the key to success!
Earn Points
You'll earn points through the 4 weeks by eating clean and working out. The workouts are up to you! Running, strength, yoga, or whatever your preference is.
The goal of the challenge is to earn as many points as possible, but you and your coach will set realistic point goals each week based on your lifestyle.
Build Better Habits
Real results come from better habits.
(Cravings, portions, weekend meals, etc.)​
​
Each week you'll focus on building a habit so that you can keep your results past this challenge and make this apart of your lifestyle!
🎉Oh yeah...there will be prizes too! 🎉
These will be announced during the challenge, but challengers who make it through the 4 weeks will be in the running for some prizes!
Track Each Day On The App!
You'll be able to track each day on the app that we use for the challenge.
​
You can mark what days you worked out, ate clean, and can keep track of your body stats!
​
​
Create A Sustainable System For Your Life
The purpose of this challenge isn't to be another diet that doesn't last.
We want you to be able to take what you learn from this challenge and apply it to your daily life!
​
The system we use in the challenge is effective and sustainable for anyone and everyone.
​
Whether you're making dinner for your family, have work meals, or are on the go for lunch, you'll know how to eat!
HEAR FROM OTHER CHALLENGERS
"Have y'all heard of the hair tie/pregnancy trick? (It's where you use a hair tie to hold your pants together when you can't button them) Well that white thing in my button is a hair tie that I just left in the pants because I could NEVER button them!!! Now they are getting too big!!! Yay for non scale victories!! "
Jeff Newman
Bachelors Degree in Kinesiology
Emphasis: Exercise Fitness Specialist
San Jose State University
NFPT Certified Personal Trainer
​
CrossFit Level 1 Trainer
​
Precision Nutrition Level 1
Hey! I'm Jeff, owner & coach at North Bay Strength & Conditioning.
​
I've spent the last 10+ years coaching fitness and developing my nutrition program. I've helped hundreds of people improve their nutrition, while learning what works best and what doesn't.
​
This challenge combines everything that I've learned to make it as easy as possible, and to get the best possible results. No matter if you're a man or woman, this challenge will work for you!