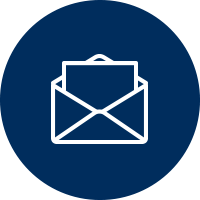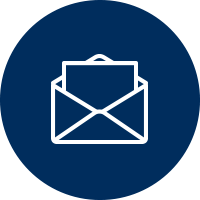 GET LEAN & TONED BEFORE THE HOLIDAYS ARE HERE!
✓ 45 Minute Home Workouts
✓ BONUS Strength & Mobility
✓ Easy To Follow Nutrition Guide
✓ Daily Support From Your Coach
WHAT CAN YOU DO IN 6 WEEKS?
Workouts. Nutrition. Accountability. These are the keys to getting results, and we've got you covered!
​
It doesn't matter if you have limited time, equipment, or space. We'll work with what you've got.
​
You and I will work together to set goals, create your plan, and stay motivated so that you get the best results in 6 weeks!
(Started with 6 week challenge)
"I was suffering with anxiety, pain, and an injured meniscus in my knee and weighed the most I have ever in my life. I was also on the path of diabetes and heart issues. Thank goodness Jeff was not going to have me quit on my goals. It took motivation, healthy eating habits, and a lot of sweat. So I'm sharing this because I'm proud of myself!" -Carmela
Our workouts have helped hundreds of people burn fat, build muscle, have more energy, and feel their best.
Now it's your turn!
You'll get new workouts every week that work on strength, conditioning, and core to get the best results.
Each workout is just 45 minutes long.
​
Every workout is created for all fitness levels, beginners to advanced.
​​
All you need is a pair of dumbbells.​
I record myself doing each workout and explaining form, reps, etc. All you have to do is hit play and follow along!
Can you stick to a plan for 6 week? Most can.
But we'll show you how to make this part of your routine so you can keep your results for life!
HERE'S WHAT YOU'LL GET
Our Nutrition Guide showing you what foods are best to reach your goals

Simple & delicious recipes for each meal

A guide on how to build & portion your meals
​
COACHING
You and I will also work together on improving habits around nutrition.
Each week we will focus on one habit that will help you the most!
Working out at home can be tough. Which is why support & accountability are the biggest pieces of our challenge.
You and I will check in almost daily to make sure you're getting the workouts done, answer questions, check in with nutrition, and track your progress.​
Owner & coach at North Bay Strength & Conditioning in Petaluma, CA

Online fitness & nutrition coach

Bachelors Degree Kinesiology

Precision Nutrition Level 1

Coach

NFPT Certified Personal Trainer
SEE WHAT OTHERS HAVE DONE
"This is exactly what I needed to get back into shape! Thanks!"
-Brian
"Thanks for everything!"
-Nick
"Never in a million years did I think I would love an online workout! Jeff is literally everything I could ask for in a trainer and more!
"Thanks to you I've gone from a size 12 to a size 4"
-Marie
CLAIM YOUR SPOT TODAY AND GET 1 WEEK OF WORKOUTS FREE!